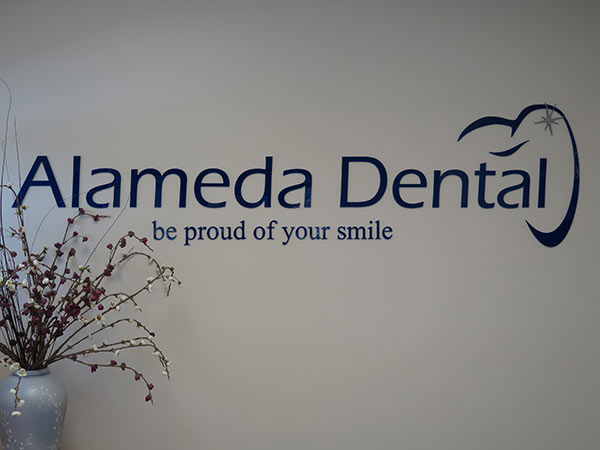 Alameda Dental - Larisa Khmil DDS is a Aurora based family dentist practice that treats patients of all ages. We are committed to delivering the highest quality dental care and do so using state-of-the art dentist equipment.
---
We are a cosmetic dentist that offers services like Invisalign®, Veneers, Dental Implants, Zoom Teeth Whitening and more. We also perform emergency dentist services that include root canals, crowns, sedation dentistry, and bridges. As a local dentist, we create lifelong relationships with our patients and their families and work to ensure that they receive treatments in a comfortable and relaxed environment. Dr. Khmil and our staff invite you to schedule an appointment by calling 303-343-7072 and experience why our patients think Alameda Dental - Larisa Khmil DDS is the best dentist in Aurora.


---
Meet The Team
---
Mike
EDDA: Expanded Dental Duties Assistant
Michael has been in dentistry for over 15 years. He holds multiple advanced dentistry certifications. Mike prides himself in assisting both the Doctor and the Patients in their needs. In his spare time, he enjoys traveling and working out.
Amanda
(EDDA- Expanded Dental Duties Assistant)
I have been a dental assistant for nine and an EDDA for seven years. I enjoy building strong relationships with patients through communication. I love working with kids and having them leave feeling good about their smile. I am a newlywed. My husband and I have two beautiful children. I have an extensive collection of sneakers due to my love of shopping. On my weekends I enjoy spending time with my family and participating in outdoor activities.
Carol
Insurance Coordinator
My name is Carolina and I have been in the dental industry for three years. I schedule patient's appointments as well as obtain insurance information to get benefit details. I enjoy walking patients through their visit from the initial phone call up until they walk out the front door after a great dental experience. Outside of work, I enjoy shopping, hiking and camping. I recently got married and love spending time with my husband and family.
Jessica
Dental Hygienist
I have been a dental hygienist for six years, five of them being in Buffalo, NY and one year here in Colorado and I love it! I enjoy advancing my skills in dental hygiene and learning as much as possible for my patients' benefit.
When I am not helping my patients with their oral care I enjoy gardening, traveling, shopping, watching football (GO BILLS! & Broncos) and most outdoor activities. Most of my weekends are spent engaging in family activities with my step son and husband.